AC Repair & Replacement
Here at All Pro Plumbing Heating, Air & Electrical of Corona, our team is committed to offering the most dependable air conditioning services around. Since opening our doors over 30 years ago, we have adhered to the highest standards in professionalism, workmanship, and customer care to ensure you receive the quality service you deserve.
Our AC services in Corona include:
AC repair
AC installation and replacement
AC maintenance
Air handler and evaporator coils
Makeup air units
Ductless mini-splits
Emergency AC repair
Commercial air conditioning services
Our experts understand that a comfortable home makes for a happy family, which is why you can count on just to get the job done right the first time, every time.
Call (909) 253-0664 to request a quote for AC service in Corona.
AC & Furnace Safety Check!
Cannot be combined with other offers. Valid from Dec 28, 2022 – Dec 31, 2023
$49
Electrical
Safety
Evaluation
EXPERIENCE PEACE OF MIND, DISCOUNTS & MORE
All Pro Smart Membership
Experience Peace of Mind, Discounts, & More Even the best HVAC, plumbing and electrical systems need recurring maintenance to keep them running perfectly. With the All Pro Smart Membership, you can rest assured that your home's HVAC, plumbing and electrical systems won't fail – especially when you need them the most!
Enjoy all member benefits for only $19.99/month!
Four Tune Ups Per Year. Value: $556.
No Breakdown Guarantee
100% Money Back Guarantee
No Dispatch Fees. Value: $139
15% Off Service Repairs
Priority Service. Value: $139
Credit Towards Investment. Value: Up to $500
Learn More
We Proudly Offer The Following AC Services To
Homes & Businesses In Ontario:
Air Handler & Evaporator Coil Services
Makeup Air Units (MUA)
Duct Cleaning & Repair
AC Maintenance
AC Repairs
AC Installation & Replacement
Ductless Mini Split AC Systems
Emergency AC Services
YEARS OF
EXPERIENCE
Since 1991
Top-Rated Plumbing, HVAC & Electrical Services
We remain steadfast in our commitment to providing outstanding customer service and tailoring our solutions to meet our customer's unique circumstances. We take the time to understand your specific needs, as well as your budget, working closely with you to ensure that your problem is resolved efficiently and effectively the first time.
It's because of our care for our customers that we have earned the 2020 Best of HomeAdvisor award and been awarded by Expertise.com as one of the best plumbers in the area.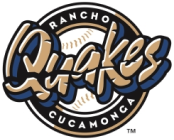 Thousands of Happy Customers
This is a great company. I had a water heater installed and never had a better service person. He was informative and did a wonderful job. Very prompt and efficient.
-Joy
I received an email from All Pro saying my water heater was due for an annual maintenance. I gave them a call thinking I would be scheduling an appointment for a week or two in the future. To my surprise they said they would send a technician right away. Wow, that's service! He arrived and introduced himself and told me about what he planned to do. It was a pleasure working with him. He was friendly, polite, and terrific with dogs. It was a hot day, a very hot day, and my water heater is in the garage. I felt rather guilty about that but he didn't complain. He took care of everything and left the area neat and tidy. He even helped me move a couple of the heavier boxes back into place. I've used All-Pro for all my plumbing work. They are always timely, helpful and get the job done right.
-Elizabeth B.
Thank you for the prompt and professional service. When our A/C stopped working yesterday, I assumed that the 17-year-old compressor was just going to need to be replaced. I looked at reviews for several companies and called some of them. The smaller companies had a wait of a week or more, and the bigger companies seemed to be money-hungry. The reviews online for most companies were scary….horror stories of $25,000 quotes, etc. Since it's August, I was out of options, resigned to the fact that thousands of dollars would be spent, and in a time crunch, so I called two of the bigger ones, including All-Pro. Since your company was able to send someone the next day, I went with it. (Well, ok, I had another company scheduled in the afternoon so I could compare the two ridiculous quotes…..I did call them and politely cancel..). Your very professional dispatchers called us this morning to let us know that they could send someone even earlier. Yay! The tech was very professional, polite, and friendly. He gave us several options, all of which were far less expensive than I had feared. He was very patient as we asked a million questions. He got our old system back up and running and let us know some things to keep an eye on. Bottom line, less than 24 hours passed between the time I discovered the A/C was broken until the time it was fixed, and at a reasonable price. Thanks ALL-PRO.
-Lisa L.
I was very happy with the job they did! I had been waiting on a plumber from another company all day, just to be called at 4 pm saying they wouldn't be able to make it. I called All Pro and they said they could send someone over between 5-7, I was so relieved. He showed up around 530, diagnosed the problem, gave me the price and as soon as I agreed, he got to work right away! He was quick and fixed our clogged drain and cleaned up afterward. It was exactly the service and care I was looking for!
-Grace A.
Signs You Need to Repair or Replace Your Air Conditioner
If your AC is on the fritz, it is always best to bring in a team of experts right away. Even issues that appear to be very minor can contribute to costly repairs and premature system failure so, you want to bring in a technician before you are stuck facing expensive repairs or replacements.
You need to schedule with our Corona AC repair experts if:
Your system is blowing hot air
The temperature in your home never seems to match the temperature on your thermostat
Your airflow is very weak
Some rooms or areas in your home are much cooler than others
Your home is extra dusty after running your AC
Your outside unit is leaking or frozen
Your AC is making strange sounds during operation
Your AC is constantly cycling on and off
There are strange smells coming from your air registers while your AC is on
No matter the problem at hand, we've got a solution. Our technicians are equipped with the advanced tools and technologies necessary to implement a fast, effective repair.
Prevent the Need for AC Repairs with Annual Maintenance
In our more than 30 years of service, our Corona air conditioning technicians have encountered every kind of AC problem imaginable, and many of them could have easily been prevented. Routine maintenance is the key to preventing AC repairs.
By having your system inspected and tuned up by a qualified professional at least once a year, you can not only significantly reduce the risk of breakdowns but you can also:
Increase your system's energy efficiency
Improve your system's safety and performance
Reduce your monthly energy bills
Enhance your indoor comfort
Improve your indoor air quality
Extend the lifespan of your system
To ensure maximum system performance, you should have your AC tuned up every spring.
Available 24/7 for Emergency AC Repair
Is there anything worse than your AC breaking down when you need it most? We don't think so either. That's why our team is passionate about being there for you when you need us most. Our trained and skilled technicians are on call and ready to provide 24/7 emergency AC repair in Corona.
No matter the time of day or night, please call us if:
Your AC system broke down while the temperatures outside are extreme
You have ill or elderly family members, children, or pets without a functioning air conditioning system
You suspect your AC is leaking refrigerant
Your AC is completely frozen
Our team of Corona AC repair professionals is prepared to handle any emergency you may be experiencing. Simply give us a call, and we will be there to get your system back up and running.
For 24/7 assistance, please call (909) 253-0664.