Trust Our Electrical Experts
Nobody wants to deal with an electrical issue, especially when it affects your home or business. Interior electrical issues can cause several problems, including outlet malfunctions, lighting failures, faulty timers, and more. Whether you're looking to repair a faulty outlet or install a new switch, our team is here to help.
Since 1991, our family owned and operated home services company, All Pro Plumbing, Heating, Air & Electrical, has been providing the people of Ontario with quality electrical services. We work on both commercial and residential properties throughout San Bernardino County, and each and every one of our technicians are certified and trained to handle interior electrical problems like yours.
We can help with the following interior electrical services:
Light switches, dimmers, and timers
Electrical outlets
Call (909) 253-0664 to discuss your needs with our team.
GFCI Outlet Installation
One of the first things that most people learn about electricity is that electricity and water don't mix very well. Water is an excellent conductor, and even a small amount of water can conduct an immense amount of current and voltage, causing electrocution and serious injuries or worse. This is particularly troubling in areas where electricity can help us but water might be present, such as in bathrooms, kitchens, or even outside where weather may become a factor.
As such, electrical safety is an ongoing battle and technology has continually evolved to make using electricity around water safer and less likely to cause a serious injury. Today, that technology can be found in ground fault circuit interrupter outlets, or GFCI for short.
AC & Furnace Safety Check!
Cannot be combined with other offers. Valid from Dec 28, 2022 – Dec 31, 2023
$49
Electrical
Safety
Evaluation
EXPERIENCE PEACE OF MIND, DISCOUNTS & MORE
All Pro Smart Membership
Experience Peace of Mind, Discounts, & More Even the best HVAC, plumbing and electrical systems need recurring maintenance to keep them running perfectly. With the All Pro Smart Membership, you can rest assured that your home's HVAC, plumbing and electrical systems won't fail – especially when you need them the most!
Enjoy all member benefits for only $19.99/month!
Four Tune Ups Per Year. Value: $556.
No Breakdown Guarantee
100% Money Back Guarantee
No Dispatch Fees. Value: $139
15% Off Service Repairs
Priority Service. Value: $139
Credit Towards Investment. Value: Up to $500
Learn More
We Proudly Offer The Following AC Services To
Homes & Businesses In Ontario:
Air Handler & Evaporator Coil Services
Makeup Air Units (MUA)
Duct Cleaning & Repair
AC Maintenance
AC Repairs
AC Installation & Replacement
Ductless Mini Split AC Systems
Emergency AC Services
YEARS OF
EXPERIENCE
Since 1991
Top-Rated Plumbing, HVAC & Electrical Services
We remain steadfast in our commitment to providing outstanding customer service and tailoring our solutions to meet our customer's unique circumstances. We take the time to understand your specific needs, as well as your budget, working closely with you to ensure that your problem is resolved efficiently and effectively the first time.
It's because of our care for our customers that we have earned the 2020 Best of HomeAdvisor award and been awarded by Expertise.com as one of the best plumbers in the area.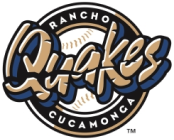 Thousands of Happy Customers
This is a great company. I had a water heater installed and never had a better service person. He was informative and did a wonderful job. Very prompt and efficient.
-Joy
I received an email from All Pro saying my water heater was due for an annual maintenance. I gave them a call thinking I would be scheduling an appointment for a week or two in the future. To my surprise they said they would send a technician right away. Wow, that's service! He arrived and introduced himself and told me about what he planned to do. It was a pleasure working with him. He was friendly, polite, and terrific with dogs. It was a hot day, a very hot day, and my water heater is in the garage. I felt rather guilty about that but he didn't complain. He took care of everything and left the area neat and tidy. He even helped me move a couple of the heavier boxes back into place. I've used All-Pro for all my plumbing work. They are always timely, helpful and get the job done right.
-Elizabeth B.
Thank you for the prompt and professional service. When our A/C stopped working yesterday, I assumed that the 17-year-old compressor was just going to need to be replaced. I looked at reviews for several companies and called some of them. The smaller companies had a wait of a week or more, and the bigger companies seemed to be money-hungry. The reviews online for most companies were scary….horror stories of $25,000 quotes, etc. Since it's August, I was out of options, resigned to the fact that thousands of dollars would be spent, and in a time crunch, so I called two of the bigger ones, including All-Pro. Since your company was able to send someone the next day, I went with it. (Well, ok, I had another company scheduled in the afternoon so I could compare the two ridiculous quotes…..I did call them and politely cancel..). Your very professional dispatchers called us this morning to let us know that they could send someone even earlier. Yay! The tech was very professional, polite, and friendly. He gave us several options, all of which were far less expensive than I had feared. He was very patient as we asked a million questions. He got our old system back up and running and let us know some things to keep an eye on. Bottom line, less than 24 hours passed between the time I discovered the A/C was broken until the time it was fixed, and at a reasonable price. Thanks ALL-PRO.
-Lisa L.
I was very happy with the job they did! I had been waiting on a plumber from another company all day, just to be called at 4 pm saying they wouldn't be able to make it. I called All Pro and they said they could send someone over between 5-7, I was so relieved. He showed up around 530, diagnosed the problem, gave me the price and as soon as I agreed, he got to work right away! He was quick and fixed our clogged drain and cleaned up afterward. It was exactly the service and care I was looking for!
-Grace A.
What Is a GFCI Adapter?
A GFCI is a protection device designed to protect people against electric shock by essentially acting as a "kill switch" for the electricity flowing through an outlet if it detects a sudden massive burst of current. It does this by monitoring the current flow between the "hot" and the grounded "neutral" conductors. If there's a surge on the "hot" side but not on the grounded "neutral" side, the electricity is flowing to the ground through a different source, which is usually causing a shock, or spark. Thus, the breaker trips and the safety trigger shuts off the outlet.
The hope is that by cutting off the current, the exposure to high voltage and current is so minimal that it limits the shock to nothing more than a simple jolt that does little to no serious harm or damage.
Outlets equipped with a GFCI are easy to pick out: they are outlets equipped with two buttons: one reading "test" and the other reading "reset." Believe it or not, you probably have at least one of them installed somewhere in your house already, most likely in your bathroom, kitchen, or in an outdoor location that may be exposed to rain or other weather conditions.
Where Do I Need GFCI Outlets?
While GFCI outlets are a viable safety feature on every outlet in your home, they're only really necessary in outlets where water or other electrocution hazards may come into play. We've mentioned the three biggest areas already: bathrooms, kitchens, and outdoor outlet receptacles.
However, garages and laundry rooms are also areas where a GFCI adapter is a smart idea. Garages are particularly prone to frayed or damaged cords or cables and laundry rooms may deal with wet laundry or even a rare but still possible machine leak resulting in flooding damage.
Finally, any floor-installed outlet should be a GFCI adapter. You never know when someone walking along with a glass of water may trip, fall over, and spill the water, causing the circuit to short and cause a serious injury.
One thing is common with all GFCI outlet wherever you may install them: they need to be tested regularly. To test them, simply press the "test" button and the "reset" button should pop out. If it doesn't, the GFCI is no longer providing protection and the outlet needs to be replaced. If it does, simply press the reset button back in and it should lock into place to bring power back to the outlet.
Do you need GFCI outlets installed in your home? Trust the professionals at All Pro Plumbing, Heating, Air & Electrical! Call us at (909) 253-0664 to request more information today.
Dimmer Switch Installation
Dimmers are a great way to control the amount of light you receive from a fixture, allowing you to customize the ambiance of a room and save electricity in the process. All Pro can help you safely and correctly install a dimmer switch to any room in your home. If you're looking for an affordable electrician to install a dimmer switch, give us a call!
Electrical Outlet Repair
Is your outlet not working when you plug something into it? Do you have loose electrical outlet or an outlet that feels warm or appears discolored? Is your outlet sparking? If so, you should immediately call an electrician to troubleshoot the issue. Outlet issues have the potential to cause an electrical fire, so don't delay in consulting with a professional. We may advise you to turn off your electrical system until we can arrive for your emergency electrical repair appointment.
Safe Electrical Service You Can Trust
When you call our team for help with your interior electrical issue, you can trust our trained technicians to get the job done right the first time. At All Pro, we always strive to perform quick, quality services, and we answer all calls with as much speed as possible. In fact, in most cases, we are able to answer call requests in only one hour! If you need help with your light switches, electrical outlets, GFCI outlets, or other indoor electrical components, we're here to help you.
Contact All Pro Plumbing, Heating, Air & Electrical to request an appointment with an Ontario electrician.