Plumbing
A plumbing problem is going to quickly change your home from a cozy place to just a general mess. When your toilet, sink, shower, bathtub, dishwasher, garbage disposal unit, and more are acting up, jot down 909-253-0664 and give All Pro Plumbing, Heating, Air & Electrical call. Our Rancho Cucamonga plumbers are always careful to fix plumbing issues promptly and never leave a mess behind when we're done.
Our Rancho Cucamonga plumbing services include:
Bathroom plumbing
Drain cleaning
Drain repair & replacement
Video camera inspections
Hydro jetting
Emergency 24/7 plumbing services
Gas line services
Kitchen plumbing
Sewer line services
Trenchless sewer relining
Water treatment
Septic tank service
Sump pump services
Pipe repairs & repiping
Water heater repair & replacement
Leak detection
Sewer & Drain Cleaning, Inspections & Repairs
Protect your drain and sewer system by entrusting its care to only the best local plumbers. From drain cleaning to sewer jetting, our drain services focus on long-lasting solutions, not short term fixes. When you call All Pro, we'll start by investigating the cause of the problem so we can recommend the right service for your needs. Depending on your situation, we may begin with a drain camera inspection to locate blockages or areas of damage within your pipes. If we discover that your drain issues are due to a buildup of sludge or foreign objects, hydro jetting may be right choice. However, if we find cracked or crushed areas of pipe that are causing the backup, you may need sewer line repair to take care of the problem for good. We proudly offer trenchless sewer repair services to avoid disruption to your property!
AC & Furnace Safety Check!
Cannot be combined with other offers. Valid from Dec 28, 2022 – Dec 31, 2023
$49
Electrical
Safety
Evaluation
EXPERIENCE PEACE OF MIND, DISCOUNTS & MORE
All Pro Smart Membership
Experience Peace of Mind, Discounts, & More Even the best HVAC, plumbing and electrical systems need recurring maintenance to keep them running perfectly. With the All Pro Smart Membership, you can rest assured that your home's HVAC, plumbing and electrical systems won't fail – especially when you need them the most!
Enjoy all member benefits for only $19.99/month!
Four Tune Ups Per Year. Value: $556.
No Breakdown Guarantee
100% Money Back Guarantee
No Dispatch Fees. Value: $139
15% Off Service Repairs
Priority Service. Value: $139
Credit Towards Investment. Value: Up to $500
Learn More
We Proudly Offer The Following AC Services To
Homes & Businesses In Ontario:
Air Handler & Evaporator Coil Services
Makeup Air Units (MUA)
Duct Cleaning & Repair
AC Maintenance
AC Repairs
AC Installation & Replacement
Ductless Mini Split AC Systems
Emergency AC Services
YEARS OF
EXPERIENCE
Since 1991
Top-Rated Plumbing, HVAC & Electrical Services
We remain steadfast in our commitment to providing outstanding customer service and tailoring our solutions to meet our customer's unique circumstances. We take the time to understand your specific needs, as well as your budget, working closely with you to ensure that your problem is resolved efficiently and effectively the first time.
It's because of our care for our customers that we have earned the 2020 Best of HomeAdvisor award and been awarded by Expertise.com as one of the best plumbers in the area.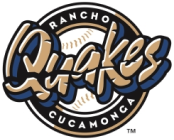 Thousands of Happy Customers
This is a great company. I had a water heater installed and never had a better service person. He was informative and did a wonderful job. Very prompt and efficient.
-Joy
I received an email from All Pro saying my water heater was due for an annual maintenance. I gave them a call thinking I would be scheduling an appointment for a week or two in the future. To my surprise they said they would send a technician right away. Wow, that's service! He arrived and introduced himself and told me about what he planned to do. It was a pleasure working with him. He was friendly, polite, and terrific with dogs. It was a hot day, a very hot day, and my water heater is in the garage. I felt rather guilty about that but he didn't complain. He took care of everything and left the area neat and tidy. He even helped me move a couple of the heavier boxes back into place. I've used All-Pro for all my plumbing work. They are always timely, helpful and get the job done right.
-Elizabeth B.
Thank you for the prompt and professional service. When our A/C stopped working yesterday, I assumed that the 17-year-old compressor was just going to need to be replaced. I looked at reviews for several companies and called some of them. The smaller companies had a wait of a week or more, and the bigger companies seemed to be money-hungry. The reviews online for most companies were scary….horror stories of $25,000 quotes, etc. Since it's August, I was out of options, resigned to the fact that thousands of dollars would be spent, and in a time crunch, so I called two of the bigger ones, including All-Pro. Since your company was able to send someone the next day, I went with it. (Well, ok, I had another company scheduled in the afternoon so I could compare the two ridiculous quotes…..I did call them and politely cancel..). Your very professional dispatchers called us this morning to let us know that they could send someone even earlier. Yay! The tech was very professional, polite, and friendly. He gave us several options, all of which were far less expensive than I had feared. He was very patient as we asked a million questions. He got our old system back up and running and let us know some things to keep an eye on. Bottom line, less than 24 hours passed between the time I discovered the A/C was broken until the time it was fixed, and at a reasonable price. Thanks ALL-PRO.
-Lisa L.
I was very happy with the job they did! I had been waiting on a plumber from another company all day, just to be called at 4 pm saying they wouldn't be able to make it. I called All Pro and they said they could send someone over between 5-7, I was so relieved. He showed up around 530, diagnosed the problem, gave me the price and as soon as I agreed, he got to work right away! He was quick and fixed our clogged drain and cleaned up afterward. It was exactly the service and care I was looking for!
-Grace A.
How To Avoid The Need For Drain Cleaning
1. Put a hair stopper on your shower drain – Our Rancho Cucamonga drain cleaning specialists take hair out of the shower drain on a regular occasion. These hair stoppers are cheap pieces of plastic that cover your drain and help prevent the need for drain cleaning and repairs.
2. Consider a lint trap – If your washing machine ever has a hard time draining, it's because you don't have a lint trap. The dirt and debris from your clothes goes to your sewer line courtesy of the drain line that will clog over time if left to its own devices.
3. Be careful about what goes down your drains – Coffee grounds, celery, rice, pasta, bones or egg shells should all be thrown away in the trash as opposed to your garbage disposal. Fatty oils and grease should also be discarded to avoid needing drain cleaning as they can latch to your pipes and block passing by food.
4. Clean your drains – The easiest way to avoid needing drain cleaning is to clean your drains. We think because we can't see them that they don't need a good cleaning every once in a while, but that's not the case. For best results use a combination of warm water and vinegar once a month on your most used drains.
Water Filtration Systems & Water Softener Installation
Are you dealing with the ill effects of Southern California's extremely hard water? Are you interested in being able to enjoy pure, clean water straight from your tap? With All Pro's water filtration, purification, and softening solutions in Rancho Cucamonga, you can drastically improve the quality of your home's water. We offer a wide range of options, including point-of-use filtration, carbon filters, reverse osmosis, and more!
Why consider a water treatment system from All Pro Plumbing?
Water filtration systems can improve the smell, taste, and purity of your water by filtering out contaminants like chlorine, heavy metals, sediment, bacteria, and chemicals
Water softeners can help cut down on hard water mineral buildup that can harm your appliances, fixtures, and even your hair and skin
Home water treatment can help you save money you might have spend on plastic water bottles, and saving all that plastic helps the environment, too!
Water Heater Repair & Replacement
We often take access to hot water for granted, only realizing how critical it is to our everyday lives when something goes wrong. If your water heater is leaking, making weird noises, producing rust-colored or bad-smelling water, or it's simply not giving you enough (or any) hot water, give us a call to schedule a service appointment. Our Rancho Cucamonga water heater repair technicians have the tools and training to solve all kinds of problems with both conventional and tankless water heaters. We'll always strive to make repairs wherever possible, but if your tank water heater is more than eight or ten years old and is giving you trouble, it may be time to consider a replacement. We can help you choose and install the right new water heater for your needs, and even offer financing options with approved credit for your convenience.
Leak Detection & Repair
In addition to wasting a lot of water, plumbing leaks can cause serious damage to your home if they are not found and corrected quickly. A water heater leak, for example, can mean costly damage to flooring and drywall. An undetected underground slab leak may weaken the structure of your home. Any time water is present where it shouldn't be, you also run the risk of mold growth, which is bad for both your health and your wallet. If you suspect a water leak, you should call our Rancho Cucamonga plumbers as soon as possible to schedule an inspection.
Signs of a plumbing leak include:
A significant change in your water bill
Sounds of trickling water when your taps are turned off
Unexplained puddles of water around your property
Odors of mold or mildew
To schedule an appointment with a Rancho Cucamonga drain cleaning or water heater repair expert, please give our plumber team a call or contact us online.