Areas We Serve
At All Pro Plumbing, Heating, Air & Electrical, we truly care about helping our community. We are proud to provide a full range of HVAC and electrical services in San Dimas, and our San Dimas plumbers are even available 24/7 for emergencies. We care about improving the comfort level of every house we work on, and with our quality commercial work, your business's central systems can now receive the same level of service as your home. We are also committed to making repairs, installations, and maintenance work affordable for everyone, which is why we offer flexible financing options and money-saving specials. And with a long history of satisfied customers in Sam Dimas and beyond, you can always trust the pros at All Pro Plumbing, Heating, Air & Electrical.
Call now to schedule your next plumbing, HVAC, or electrical service at (909) 253-0664.
Drain Repair, Replacement & Cleaning
Do you have an old corroded drain that's so full of scale it hardly lets down water? Are you dealing with frequent clogged sinks, showers, or toilets? Have you noticed an unpleasant sewer smell coming up from your drains? If so, the time is now to call All Pro Plumbing to schedule an appointment for a drain inspection. Offering a variety of services to keep your drains clean and your water flowing, we have all of the equipment and experience necessary to solve any problem.
Our drain services include:
Hydrojetting
Drain snaking
Drain camera inspections
Trenchless pipe relining
Drain repair
Drain replacement
AC & Furnace Safety Check!
Cannot be combined with other offers. Valid from Dec 28, 2022 – Dec 31, 2023
$49
Electrical
Safety
Evaluation
EXPERIENCE PEACE OF MIND, DISCOUNTS & MORE
All Pro Smart Membership
Experience Peace of Mind, Discounts, & More Even the best HVAC, plumbing and electrical systems need recurring maintenance to keep them running perfectly. With the All Pro Smart Membership, you can rest assured that your home's HVAC, plumbing and electrical systems won't fail – especially when you need them the most!
Enjoy all member benefits for only $19.99/month!
Four Tune Ups Per Year. Value: $556.
No Breakdown Guarantee
100% Money Back Guarantee
No Dispatch Fees. Value: $139
15% Off Service Repairs
Priority Service. Value: $139
Credit Towards Investment. Value: Up to $500
Learn More
We Proudly Offer The Following AC Services To
Homes & Businesses In Ontario:
Air Handler & Evaporator Coil Services
Makeup Air Units (MUA)
Duct Cleaning & Repair
AC Maintenance
AC Repairs
AC Installation & Replacement
Ductless Mini Split AC Systems
Emergency AC Services
YEARS OF
EXPERIENCE
Since 1991
Top-Rated Plumbing, HVAC & Electrical Services
We remain steadfast in our commitment to providing outstanding customer service and tailoring our solutions to meet our customer's unique circumstances. We take the time to understand your specific needs, as well as your budget, working closely with you to ensure that your problem is resolved efficiently and effectively the first time.
It's because of our care for our customers that we have earned the 2020 Best of HomeAdvisor award and been awarded by Expertise.com as one of the best plumbers in the area.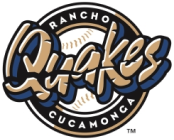 Thousands of Happy Customers
This is a great company. I had a water heater installed and never had a better service person. He was informative and did a wonderful job. Very prompt and efficient.
-Joy
I received an email from All Pro saying my water heater was due for an annual maintenance. I gave them a call thinking I would be scheduling an appointment for a week or two in the future. To my surprise they said they would send a technician right away. Wow, that's service! He arrived and introduced himself and told me about what he planned to do. It was a pleasure working with him. He was friendly, polite, and terrific with dogs. It was a hot day, a very hot day, and my water heater is in the garage. I felt rather guilty about that but he didn't complain. He took care of everything and left the area neat and tidy. He even helped me move a couple of the heavier boxes back into place. I've used All-Pro for all my plumbing work. They are always timely, helpful and get the job done right.
-Elizabeth B.
Thank you for the prompt and professional service. When our A/C stopped working yesterday, I assumed that the 17-year-old compressor was just going to need to be replaced. I looked at reviews for several companies and called some of them. The smaller companies had a wait of a week or more, and the bigger companies seemed to be money-hungry. The reviews online for most companies were scary….horror stories of $25,000 quotes, etc. Since it's August, I was out of options, resigned to the fact that thousands of dollars would be spent, and in a time crunch, so I called two of the bigger ones, including All-Pro. Since your company was able to send someone the next day, I went with it. (Well, ok, I had another company scheduled in the afternoon so I could compare the two ridiculous quotes…..I did call them and politely cancel..). Your very professional dispatchers called us this morning to let us know that they could send someone even earlier. Yay! The tech was very professional, polite, and friendly. He gave us several options, all of which were far less expensive than I had feared. He was very patient as we asked a million questions. He got our old system back up and running and let us know some things to keep an eye on. Bottom line, less than 24 hours passed between the time I discovered the A/C was broken until the time it was fixed, and at a reasonable price. Thanks ALL-PRO.
-Lisa L.
I was very happy with the job they did! I had been waiting on a plumber from another company all day, just to be called at 4 pm saying they wouldn't be able to make it. I called All Pro and they said they could send someone over between 5-7, I was so relieved. He showed up around 530, diagnosed the problem, gave me the price and as soon as I agreed, he got to work right away! He was quick and fixed our clogged drain and cleaned up afterward. It was exactly the service and care I was looking for!
-Grace A.
Professional Plumbing in San Dimas, CA
From your morning shower to your nightly teeth-brushing, a functioning plumbing system is essential to so many aspects of your daily life. That's why when you hire our experienced plumbers at All Pro Plumbing, Heating, Air & Electrical, we respond fast, and work quickly to get your plumbing working again as soon as possible. We've seen firsthand how the longer you wait to call for service, the more likely you are to have a backed-up toilet or leaky pipe on your hands. Avoid paying for costly repairs later, and call All Pro to take care of your entire plumbing system today.
Our full range of plumbing options includes:
Water heater repair
Water heater replacement
Plumbing inspections
Plumbing maintenance
Gas line repair & replacement
Sump pumps services
Water filtration system installation
Leak detection
And more!
HVAC Technicians Keeping Your Indoor Climate Comfortable
At the height of the California summer, having working air conditioning equipment becomes a matter of safety. However, you also don't want to be without proper heating when the winter temperatures set in, and the nights become chillier and chillier. Fortunately, no matter what the weather is like outside, our San Dimas HVAC technicians have the service options to keep your system working better and lasting longer. Call to get energy-efficient upgrades to your AC unit or heater, and experience more relief for less money!
We offer the following HVAC services:
Subtle Signs You Need AC Repair
1. Less airflow – If you have no airflow then it's a problem from within your unit, like it's not turning on or has a blower fan that's malfunctioning. If you're getting less air than before it could be a problem with your ductwork.
2. Smells that are off – A burning smell coming from your air vents means something is wrong with your unit and you should call in our San Dimas AC repair team. The musky smell of mold or mildew could mean you need duct cleaning.
3. Any new noises – All AC units make some noise, but if you notice anything new and loud then make sure to call in the AC repair pros quickly. The longer you wait, the more time there is for things to worsen if something is loose so give us a call.
4. An electrical bill on the rise – If your AC isn't at 100% then it could be costing you money off your utility bill each and every month because it needs more electricity to achieve the thermostat's temperature.
San Dimas Electricians That Will Treat Your System with Care
When it comes to electrical service, safety is paramount. Going DIY with your electrical system is not an option, and to ensure the well-being of your home and your family, it is essential to hire a professional. Luckily, All Pro's skilled electricians know how to make repairs and upgrades which are precise and up to code. Call now to get the latest tools and technology for your system, or to schedule an inspection for your essential electrical equipment.
We provide electrical services including:
As you can see, All Pro Plumbing, Heating, Air & Electrical really does handle ALL your home service needs! Call (909) 253-0664 now to schedule service for your San Dimas residence or commercial property, or contact us online for more information.