Electrician
When it comes to handling electrical issues, it's important to trust the experts. At All Pro Plumbing, Heating, Air, & Electrical, we have been providing professional electrical services to the residents of Corona for over 30 years. Our team of certified and highly-trained electricians has the experience and knowledge to tackle any electrical job quickly and efficiently, at a price that won't break the bank.
Get a free estimate from our Corona electricians today at (909) 253-0664.
Electrical Repairs, Installation & Other Services
Our comprehensive electrical services in Corona, CA include, but are not limited to:
Landscape and security lighting
Electrical repairs
Electrical wiring
Lighting installation
Breaker and fuse box work
Electrical maintenance
House rewiring
Fixture installation
Surge protection
AC & Furnace Safety Check!
Cannot be combined with other offers. Valid from Dec 28, 2022 – Dec 31, 2023
$49
Electrical
Safety
Evaluation
EXPERIENCE PEACE OF MIND, DISCOUNTS & MORE
All Pro Smart Membership
Experience Peace of Mind, Discounts, & More Even the best HVAC, plumbing and electrical systems need recurring maintenance to keep them running perfectly. With the All Pro Smart Membership, you can rest assured that your home's HVAC, plumbing and electrical systems won't fail – especially when you need them the most!
Enjoy all member benefits for only $19.99/month!
Four Tune Ups Per Year. Value: $556.
No Breakdown Guarantee
100% Money Back Guarantee
No Dispatch Fees. Value: $139
15% Off Service Repairs
Priority Service. Value: $139
Credit Towards Investment. Value: Up to $500
Learn More
We Proudly Offer The Following AC Services To
Homes & Businesses In Ontario:
Air Handler & Evaporator Coil Services
Makeup Air Units (MUA)
Duct Cleaning & Repair
AC Maintenance
AC Repairs
AC Installation & Replacement
Ductless Mini Split AC Systems
Emergency AC Services
YEARS OF
EXPERIENCE
Since 1991
Top-Rated Plumbing, HVAC & Electrical Services
We remain steadfast in our commitment to providing outstanding customer service and tailoring our solutions to meet our customer's unique circumstances. We take the time to understand your specific needs, as well as your budget, working closely with you to ensure that your problem is resolved efficiently and effectively the first time.
It's because of our care for our customers that we have earned the 2020 Best of HomeAdvisor award and been awarded by Expertise.com as one of the best plumbers in the area.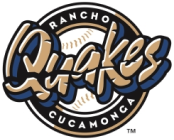 Thousands of Happy Customers
This is a great company. I had a water heater installed and never had a better service person. He was informative and did a wonderful job. Very prompt and efficient.
-Joy
I received an email from All Pro saying my water heater was due for an annual maintenance. I gave them a call thinking I would be scheduling an appointment for a week or two in the future. To my surprise they said they would send a technician right away. Wow, that's service! He arrived and introduced himself and told me about what he planned to do. It was a pleasure working with him. He was friendly, polite, and terrific with dogs. It was a hot day, a very hot day, and my water heater is in the garage. I felt rather guilty about that but he didn't complain. He took care of everything and left the area neat and tidy. He even helped me move a couple of the heavier boxes back into place. I've used All-Pro for all my plumbing work. They are always timely, helpful and get the job done right.
-Elizabeth B.
Thank you for the prompt and professional service. When our A/C stopped working yesterday, I assumed that the 17-year-old compressor was just going to need to be replaced. I looked at reviews for several companies and called some of them. The smaller companies had a wait of a week or more, and the bigger companies seemed to be money-hungry. The reviews online for most companies were scary….horror stories of $25,000 quotes, etc. Since it's August, I was out of options, resigned to the fact that thousands of dollars would be spent, and in a time crunch, so I called two of the bigger ones, including All-Pro. Since your company was able to send someone the next day, I went with it. (Well, ok, I had another company scheduled in the afternoon so I could compare the two ridiculous quotes…..I did call them and politely cancel..). Your very professional dispatchers called us this morning to let us know that they could send someone even earlier. Yay! The tech was very professional, polite, and friendly. He gave us several options, all of which were far less expensive than I had feared. He was very patient as we asked a million questions. He got our old system back up and running and let us know some things to keep an eye on. Bottom line, less than 24 hours passed between the time I discovered the A/C was broken until the time it was fixed, and at a reasonable price. Thanks ALL-PRO.
-Lisa L.
I was very happy with the job they did! I had been waiting on a plumber from another company all day, just to be called at 4 pm saying they wouldn't be able to make it. I called All Pro and they said they could send someone over between 5-7, I was so relieved. He showed up around 530, diagnosed the problem, gave me the price and as soon as I agreed, he got to work right away! He was quick and fixed our clogged drain and cleaned up afterward. It was exactly the service and care I was looking for!
-Grace A.
Why Should You Hire an Experienced Electrician Rather Than Doing It Yourself?
We understand the importance of having a safe and properly functioning electrical system in your home or business. Attempting to perform electrical work yourself can lead to serious safety hazards, including fires, electrocution, or other physical harm.
The following are several reasons why choosing an experienced electrician is important:
Comprehensive training: Licensed electricians have undergone comprehensive training in the electrical field, equipping them with the skills and knowledge necessary to handle various electrical tasks backed by experience and know-how.
Knowledge of industry codes: All electrical work is regulated by various industry codes. An experienced electrician is going to be able to ensure that all work is done in compliance with these codes, making sure that the work is safe and meets the necessary standards.
Proper supplies and equipment: Experienced electricians are not only going to have access to the proper equipment needed to complete the job, they are also going to be familiar with the latest technology, allowing them to work more efficiently and effectively.
Precise troubleshooting: An experienced Corona electrician has the ability to precisely troubleshoot your electrical issues in order to determine the root cause, allowing them to quickly identify the problem and provide an accurate diagnosis, which saves you time and money.
Peace of mind: Choosing an experienced electrician provides greater peace of mind knowing that the job was done correctly. This reduces the risk of potential electrical problems in the future as well.
Cost-effective: While it may seem tempting to attempt electrical work yourself, it can lead to costly repairs in the future if not done correctly. Hiring an experienced Corona, CA electrician can be more cost-effective in the long run as it helps to avoid these costly repairs.
Signs of Potential Electrical Emergencies
In the case of an electrical emergency in Corona, it's essential to act quickly and call for professional help. Signs of an electrical emergency can include:
Feeling heat coming from your outlets or service panel
Discoloration or burn marks around your outlets
Smelling a fishy odor around your outlets
Hearing humming or buzzing noises from your breaker box
At All Pro Plumbing, Heating, Air, & Electrical, we offer 24/7 emergency electrical services in Corona and the surrounding areas. We also are happy to provide a few money-saving opportunities through both our coupons and financing options. Don't wait until it's too late – one call is all it takes to fix your electrical issues.
Contact us at (909) 253-0664 to schedule a service with a Corona electrician from our team today.