Plumbing Services
When it comes to maintaining a smooth-running home, no one does it better than All Pro Plumbing, Heating, Air & Electrical. Our team understands the importance of a functioning plumbing system, which is why we are here to offer you the most reliable, affordable plumbing services in St. George. From minor repairs to major system replacements, our team treats your every plumbing need with the utmost urgency because we care about the safety and comfort of your home.
Our plumbing services include:
Water treatment
Septic tanks
Bathroom plumbing
Kitchen plumbing
General plumbing repairs
Pipe repair
Whole-house repiping
Drain cleaning
Gas line services
Leak detection and repair
Sump pumps
Call (435) 344-4472 or contact us online to learn more about how our St. George plumber can serve you.
AC & Furnace Safety Check!
Cannot be combined with other offers. Valid from Dec 28, 2022 – Dec 31, 2023
$49
Electrical
Safety
Evaluation
EXPERIENCE PEACE OF MIND, DISCOUNTS & MORE
All Pro Smart Membership
Experience Peace of Mind, Discounts, & More Even the best HVAC, plumbing and electrical systems need recurring maintenance to keep them running perfectly. With the All Pro Smart Membership, you can rest assured that your home's HVAC, plumbing and electrical systems won't fail – especially when you need them the most!
Enjoy all member benefits for only $19.99/month!
Four Tune Ups Per Year. Value: $556.
No Breakdown Guarantee
100% Money Back Guarantee
No Dispatch Fees. Value: $139
15% Off Service Repairs
Priority Service. Value: $139
Credit Towards Investment. Value: Up to $500
Learn More
We Proudly Offer The Following AC Services To
Homes & Businesses In Ontario:
Air Handler & Evaporator Coil Services
Makeup Air Units (MUA)
Duct Cleaning & Repair
AC Maintenance
AC Repairs
AC Installation & Replacement
Ductless Mini Split AC Systems
Emergency AC Services
YEARS OF
EXPERIENCE
Since 1991
Top-Rated Plumbing, HVAC & Electrical Services
We remain steadfast in our commitment to providing outstanding customer service and tailoring our solutions to meet our customer's unique circumstances. We take the time to understand your specific needs, as well as your budget, working closely with you to ensure that your problem is resolved efficiently and effectively the first time.
It's because of our care for our customers that we have earned the 2020 Best of HomeAdvisor award and been awarded by Expertise.com as one of the best plumbers in the area.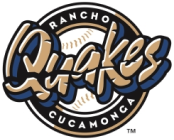 Thousands of Happy Customers
This is a great company. I had a water heater installed and never had a better service person. He was informative and did a wonderful job. Very prompt and efficient.
-Joy
I received an email from All Pro saying my water heater was due for an annual maintenance. I gave them a call thinking I would be scheduling an appointment for a week or two in the future. To my surprise they said they would send a technician right away. Wow, that's service! He arrived and introduced himself and told me about what he planned to do. It was a pleasure working with him. He was friendly, polite, and terrific with dogs. It was a hot day, a very hot day, and my water heater is in the garage. I felt rather guilty about that but he didn't complain. He took care of everything and left the area neat and tidy. He even helped me move a couple of the heavier boxes back into place. I've used All-Pro for all my plumbing work. They are always timely, helpful and get the job done right.
-Elizabeth B.
Thank you for the prompt and professional service. When our A/C stopped working yesterday, I assumed that the 17-year-old compressor was just going to need to be replaced. I looked at reviews for several companies and called some of them. The smaller companies had a wait of a week or more, and the bigger companies seemed to be money-hungry. The reviews online for most companies were scary….horror stories of $25,000 quotes, etc. Since it's August, I was out of options, resigned to the fact that thousands of dollars would be spent, and in a time crunch, so I called two of the bigger ones, including All-Pro. Since your company was able to send someone the next day, I went with it. (Well, ok, I had another company scheduled in the afternoon so I could compare the two ridiculous quotes…..I did call them and politely cancel..). Your very professional dispatchers called us this morning to let us know that they could send someone even earlier. Yay! The tech was very professional, polite, and friendly. He gave us several options, all of which were far less expensive than I had feared. He was very patient as we asked a million questions. He got our old system back up and running and let us know some things to keep an eye on. Bottom line, less than 24 hours passed between the time I discovered the A/C was broken until the time it was fixed, and at a reasonable price. Thanks ALL-PRO.
-Lisa L.
I was very happy with the job they did! I had been waiting on a plumber from another company all day, just to be called at 4 pm saying they wouldn't be able to make it. I called All Pro and they said they could send someone over between 5-7, I was so relieved. He showed up around 530, diagnosed the problem, gave me the price and as soon as I agreed, he got to work right away! He was quick and fixed our clogged drain and cleaned up afterward. It was exactly the service and care I was looking for!
-Grace A.
Signs You Need Plumbing Services
The moment you notice that something is wrong with your system, reach out to the St. George plumbers at All Pro Plumbing, Heating, Air & Electrical. Ignoring even the smallest of issues can lead to serious repairs, and even system replacements, down the line.
You should call a plumber if:
Your toilet is constantly running
There are funky smells coming from your drains
You can hear the sound of water running even when no appliances are in use
Your water pressure is too low
Your toilet is frequently clogged or overflowing
You don't have any hot water
You can hear gurgling or bubbling sounds in your drains
You notice an unexpected spike in your monthly energy bill
There is an unexplained wet spot on your lawn
Your water heater is leaking
From taking showers to cleaning your dishes to running your washing machine to using the restroom, you and your family rely very heavily on your plumbing system every single day. When something is wrong with it, your entire day can come to a screeching halt. Luckily, our team has the solution. We will quickly get to the bottom of your plumbing problem, explain your options to you, and implement a fast, effective repair.
15 Things to Never Flush Down the Toilet
As a plumber, we get calls about clogged toilets and sewer lines on a daily basis. If your toilet is constantly clogged or overflowing, chances are that you are flushing items that should really just be thrown in the trash.
Below are 15 things you should never flush down the toilet:
Dental floss
Q-tips
Diapers
Cat litter
Cotton balls
Makeup wipes
Cooking grease
Cleaning products
Wipes that are marketed as "flushable"
Paper towels
Hair
Feminine hygiene products
Pet fish
Gum
Medication
While it is easy to flush many things down the toilet, this can cause permanent damage to your plumbing system. Severe clogs in your sewer line can lead to sewage backflow, burst pipes, overflowing toilets, and more. In order to protect your plumbing system, you should only ever flush water, human waste, and toilet paper.
If you are experiencing frequent clogs, our St. George plumbing team is here to clean your drains and help them to run freely once again.
What To Look For In A Plumber
1. Are they available 24/7 – Since we offer 24/7 emergency plumbing services in St. George and the surrounding areas, we know that plumbing breakdowns don't wait for business hours to happen. Don't settle on another plumber that's going to make you wait until morning, give us a call any time of day.
2. Free estimates – We know that sometimes you just need a quote to proceed with your plumbing services. Rest assured that with us, you get a free estimate before we break ground on the work so as away.
3. Coupons and financing options – Who isn't looking to save money whenever possible? Check our coupons here and our financing options here to see if you qualify to save and bring them to the attention of our St. George plumber upon their arrival.
4. Stellar reviews – One of the perks of offering plumbing services for as long as we have is that we've accumulated a ton of rave reviews. Read through our reviews here at your leisure and give us a call today to see why our customers love us so much.
5. An industry leading blog – Not only are we focused on providing the best plumber in St. George, but we offer digital collateral as well. Click here to keep up to date with the latest news and hottest trends in the industry.
Why Choose All Pro Plumbing, Heating, Air & Electrical?
With three decades of service experience, you can trust that the team here at All Pro Plumbing, Heating, Air & Electrical can handle your every plumbing need. Each member of our team has undergone extensive training and is equipped with the highest quality tools and technology to deliver the swift, effective service you deserve. When you turn to us for St. George plumbing services, you can count on us to always go above and beyond to ensure your system is functioning perfectly and your home is taken care of. And, you can always count on us to leave our workspace cleaner than we found it!
Reach out to our team at (435) 344-4472 to request a free service estimate. Our Champions in St. George plumbing services look forward to serving you!