Areas We Serve
Whether you're a first-time customer or we see you annually for your system maintenance, the team at All Pro Plumbing, Heating, Air & Electrical is dedicated to total customer satisfaction. We work hard to earn your loyalty and continued patronage by delivering on our promises. Our licensed and trained specialists provide high quality products and services at an affordable price.
So, you can feel confident when using your home comfort systems. We have the same dedication and excitement for this business as we did thirty years ago when we first opened our doors. When you need reliable HVAC service in Adelanto, CA, the experts at All Pro Plumbing, Heating, Air & Electrical have you covered!
Request your free estimate on prompt & dependable HVAC service in Adelanto, CA, by calling (909) 253-0664 or submitting your info online today!
AC & Furnace Safety Check!
Cannot be combined with other offers. Valid from Dec 28, 2022 – Dec 31, 2023
$49
Electrical
Safety
Evaluation
EXPERIENCE PEACE OF MIND, DISCOUNTS & MORE
All Pro Smart Membership
Experience Peace of Mind, Discounts, & More Even the best HVAC, plumbing and electrical systems need recurring maintenance to keep them running perfectly. With the All Pro Smart Membership, you can rest assured that your home's HVAC, plumbing and electrical systems won't fail – especially when you need them the most!
Enjoy all member benefits for only $19.99/month!
Four Tune Ups Per Year. Value: $556.
No Breakdown Guarantee
100% Money Back Guarantee
No Dispatch Fees. Value: $139
15% Off Service Repairs
Priority Service. Value: $139
Credit Towards Investment. Value: Up to $500
Learn More
We Proudly Offer The Following AC Services To
Homes & Businesses In Ontario:
Air Handler & Evaporator Coil Services
Makeup Air Units (MUA)
Duct Cleaning & Repair
AC Maintenance
AC Repairs
AC Installation & Replacement
Ductless Mini Split AC Systems
Emergency AC Services
YEARS OF
EXPERIENCE
Since 1991
Top-Rated Plumbing, HVAC & Electrical Services
We remain steadfast in our commitment to providing outstanding customer service and tailoring our solutions to meet our customer's unique circumstances. We take the time to understand your specific needs, as well as your budget, working closely with you to ensure that your problem is resolved efficiently and effectively the first time.
It's because of our care for our customers that we have earned the 2020 Best of HomeAdvisor award and been awarded by Expertise.com as one of the best plumbers in the area.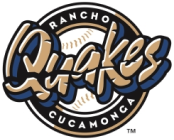 Thousands of Happy Customers
This is a great company. I had a water heater installed and never had a better service person. He was informative and did a wonderful job. Very prompt and efficient.
-Joy
I received an email from All Pro saying my water heater was due for an annual maintenance. I gave them a call thinking I would be scheduling an appointment for a week or two in the future. To my surprise they said they would send a technician right away. Wow, that's service! He arrived and introduced himself and told me about what he planned to do. It was a pleasure working with him. He was friendly, polite, and terrific with dogs. It was a hot day, a very hot day, and my water heater is in the garage. I felt rather guilty about that but he didn't complain. He took care of everything and left the area neat and tidy. He even helped me move a couple of the heavier boxes back into place. I've used All-Pro for all my plumbing work. They are always timely, helpful and get the job done right.
-Elizabeth B.
Thank you for the prompt and professional service. When our A/C stopped working yesterday, I assumed that the 17-year-old compressor was just going to need to be replaced. I looked at reviews for several companies and called some of them. The smaller companies had a wait of a week or more, and the bigger companies seemed to be money-hungry. The reviews online for most companies were scary….horror stories of $25,000 quotes, etc. Since it's August, I was out of options, resigned to the fact that thousands of dollars would be spent, and in a time crunch, so I called two of the bigger ones, including All-Pro. Since your company was able to send someone the next day, I went with it. (Well, ok, I had another company scheduled in the afternoon so I could compare the two ridiculous quotes…..I did call them and politely cancel..). Your very professional dispatchers called us this morning to let us know that they could send someone even earlier. Yay! The tech was very professional, polite, and friendly. He gave us several options, all of which were far less expensive than I had feared. He was very patient as we asked a million questions. He got our old system back up and running and let us know some things to keep an eye on. Bottom line, less than 24 hours passed between the time I discovered the A/C was broken until the time it was fixed, and at a reasonable price. Thanks ALL-PRO.
-Lisa L.
I was very happy with the job they did! I had been waiting on a plumber from another company all day, just to be called at 4 pm saying they wouldn't be able to make it. I called All Pro and they said they could send someone over between 5-7, I was so relieved. He showed up around 530, diagnosed the problem, gave me the price and as soon as I agreed, he got to work right away! He was quick and fixed our clogged drain and cleaned up afterward. It was exactly the service and care I was looking for!
-Grace A.
What Types of Heating & AC Services Do We Offer?
When your home is too hot or too cold, you may as well be outside. Indoor temperature control is one of the best comforts of modern times, so when it's broken, it seems unbearable. All Pro Plumbing, Heating, Air & Electrical can keep your HVAC system running smoothly all year long. We are a comprehensive home services provider exceling in everything we do!
Our experts provide HVAC service in Adelanto, CA and surrounding area. Call us for assistance with any of the following:
AC Maintenance
Heater Installation & Repairs
Air Handler Services & Evaporator Coil Services
Makeup Air Units
Duct Cleaning & Repair
Ductless Mini Split AC Systems
Emergency HVAC Repair
The weather is unpredictable, so you never know when you might have to turn on your heater or air conditioning out of season. Don't be caught off guard by the temperature outdoors. Keep your HVAC system ready to run by scheduling preventative maintenance and getting repair when needed. We provide heating and air conditioning replacement options for most major systems.
If you have a heating or air conditioning unit that's more than 10 years old, we can still provide the same exceptional service we're known for in Adelanto and surrounding communities. You can't repair every system, so when it's time for system replacement, you can trust our team to make sure you install the perfect new unit for your home.
24-Hour Emergency Heating Service in Adelanto
At All Pros Plumbing, Heating, Air & Electrical, we can help you stay warm and cozy during the winter months when the temperature drops outdoors. The winters in Adelanto may be mild, but that doesn't mean you'll never need to use your heater. When you finally turn it on, what happens if it doesn't start? Don't worry!
We provide 24-hour emergency heater repair, so you don't have to worry you'll be left in the cold. But what about when the heater starts but doesn't seem to be working properly? Heater issues aren't always straightforward, so if you notice any of these subtle signs that signal heater malfunction, contact our team for reliable heater service in Adelanto, CA.
Spiking Utility Bills
Constant Thermostat Tweaking
Repeat Service Calls
Cold Spots
Furnace is Cycling
The All Pro Plumbing, Heating, Air & Electrical Difference
All Pro Plumbing, Heating, Air & Electrical has been providing home services to the residents of Adelanto and surrounding communities since 1991. We've grown as a company, but we haven't changed. We're still the same company with the same values.
No matter how big we become, we're still committed to ethical business practices and exception customer service. Our commitment to customer service and dedication can be seen in the ways we go above and beyond for our customers.
We are known for our:
Our Core Values
Free Estimates*
Personalized Options
Problem Solved the First Time
Fast Response Time
Community Service
Get your free estimate on high-quality HVAC service in Adelanto, CA, by contacting us online or calling (909) 253-0664 today!